Here's the blue page I created for October's Poppie Pop Blue and Green Class at PaperMarket Raffles City.


The blue page was done with similar techniques to be green page... PPs were crushed and torn for texture.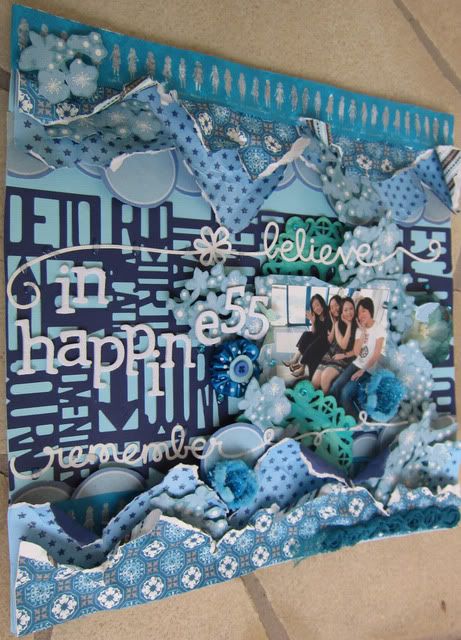 The background was a die-cut PP with words... Misted the Maya Road doily. Blings were added around the photo.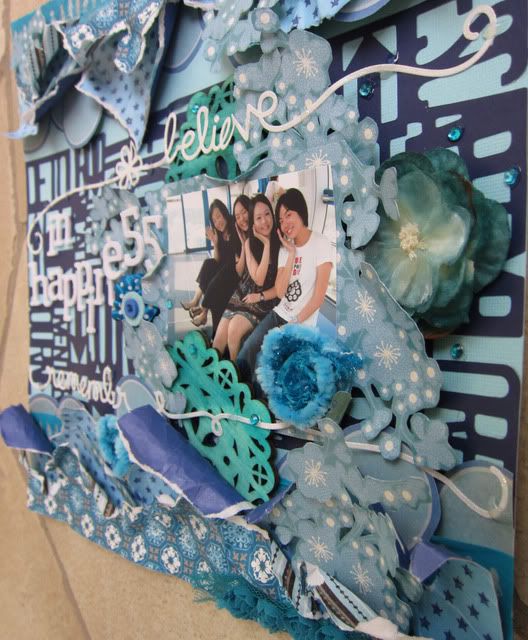 Ribbons and Flowers used to add final touches to the page.