Here's what I did for PaperMarket's November DT Assignment. I had to designed a christmas gift for a guy. I altered Kaiser Craft's 10" wooden frame for this project.

I started off with creating a collage on the background using 7Gypsies Frames Collage Tissues and Tim Holtz's Idea-ology Journeyman Tissue Tape.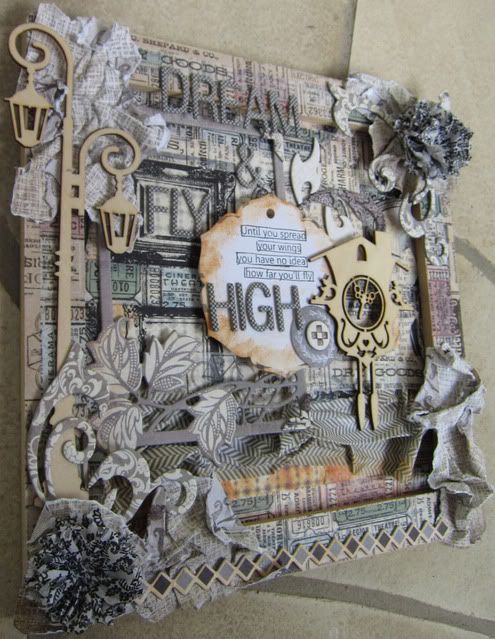 I tried to alter the frame with minimal colours; mainly black & white. Other embellishments like PPs, tags and chipboards were added to complete the frame.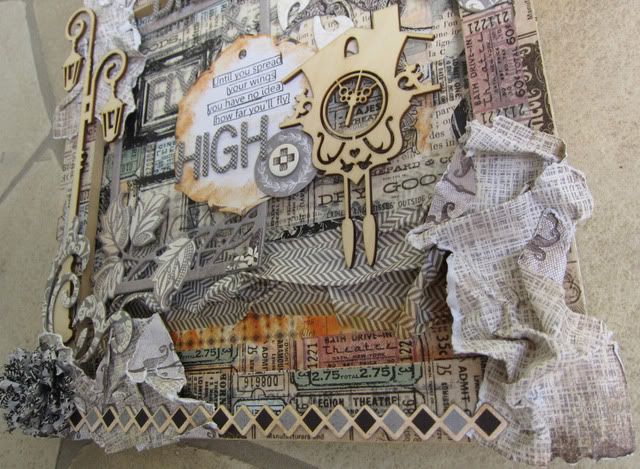 I'm loving the various textures created!

Supplies used:
7gypsies: Frames Collage Tissues
American Crafts: Amy Tangerine - Goodness Chipboard Thickers
Basic Grey: Little Black Dress - A La Vogue PP, Haute Couture PP, Designer Chipboard Stickers, Die-Cut Shapes, Tissue Flowers
Kaiser Craft: Twin Lamp Post Wood Flourishes, 10" Frame
Stampers Anonymous: Quintessential Quotes DS013 Rubber Stamps
Studio Calico: FabRips (#FR002)
Tim Holtz: Idea-ology - Journeyman Tissue Tape