Here's a page I did inspired by The Color Room Palette #66 and UYSC by Georgina...


I did some masking on the background cardstock and used embellishments of colours featured in the The Color Room palette.


The vellum and butterfly cut-outs are scrap papers from another project...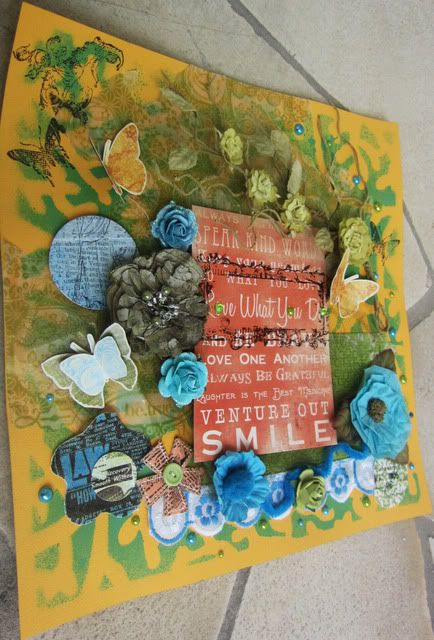 Stamping on the card to highlight the title....


Added some blings to complete the page!!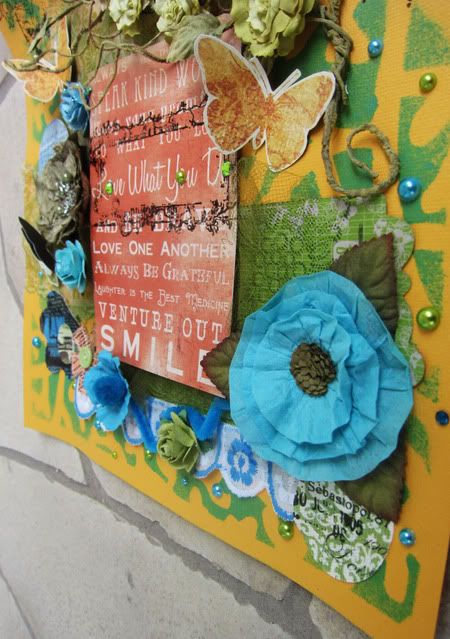 Supplies used:

- Basic Grey: Out of Print Die-cut Shapes, Out of Print Fabric Flowers, Luscious Floral Background Rubber Stamps

- Creative Imaginations: Existencils

- Gauche Alchemy: Blue Streak Mixed Media Colour Kit, Envy Green Mixed Media Colour Kit

- Glitz Design: Whatnot Laced With Grace, Laced With Grace Butterflies PP

- Prima: Flowers, E Line Pearl Crystal, Decorative Border

- Unity: Provencial Collection - Aux Elegantes Rubber Stamps

- Webster's Pages: Trend Setter Vellum