Here's Paper Secrets BINGO Challenge for the month of April. You can go vertical, horizontal and diagonal.Can be a card or a layout.
Here's my take on the challenge... I did column O vertically. Bling, Chipboard, 3 or more papers, Blue, Tearing.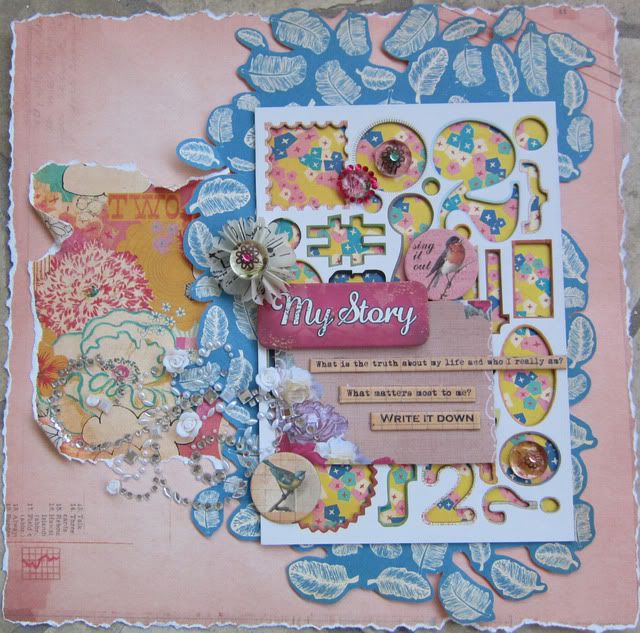 I used Sassafras Numerical Chipboard stickers as a pattern on the background of the page...
Added embellishments from Prima and Studio Calico's Notions Vintage Pattern Flower.. And I'm done! :)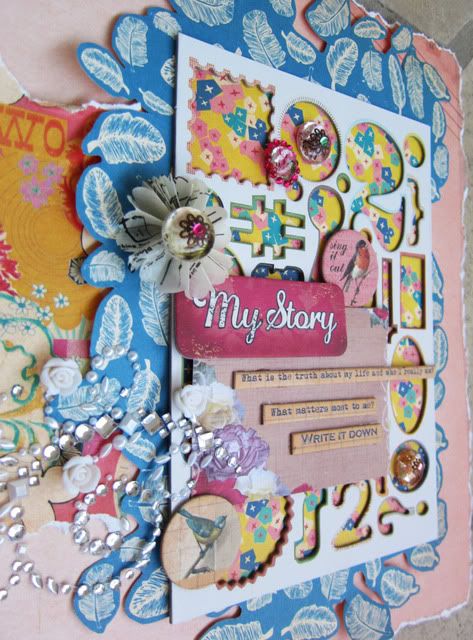 Another close-up...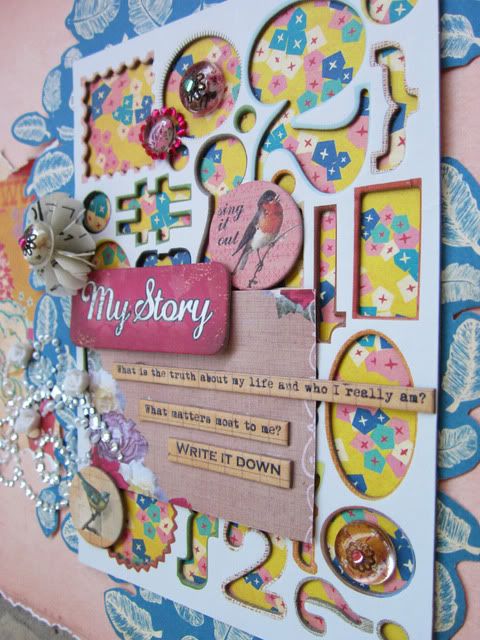 Supplies used (Available at PaperMarket Raffles City!):
American Crafts: Remarks Letterbox Etiquette Dimensional Stickers
GCD Studios: Spring In Bloom – Tags, Ribbons & Mosaics PP, Melody Ross Soulfood Chipboard Circle Stickers, Melody Ross Soulfood Journal Prompt Stickers
K&Company: Susan Winget Botanical Icon Grand Adhesions
Prima: Say It In Crystals, Pebbles
Sassafras: Starters Line Up PP, Ellie's Tale Play By Play PP, Ellie's Tale Time Flies PP, Ellie's Tale Make Believe PP, Numerical Chipboard Stickers
Studio Calico: Notions Vintage Pattern Flowers