Here's what I did for
- PaperMarket's March 2011 assignment: To use items given from CHA to create a layout. I got to work with My Mind's Eye buttons!
- Graphic Inspired Challenge 8: To use the image to inspire me to create a layout.

I was inspired by the image where the characters were inserted into the photo to create an interesting composition. So how i interpreted the challenge was to insert cut-outs from My Mind's Eye Alphabet Soup cards into the layout.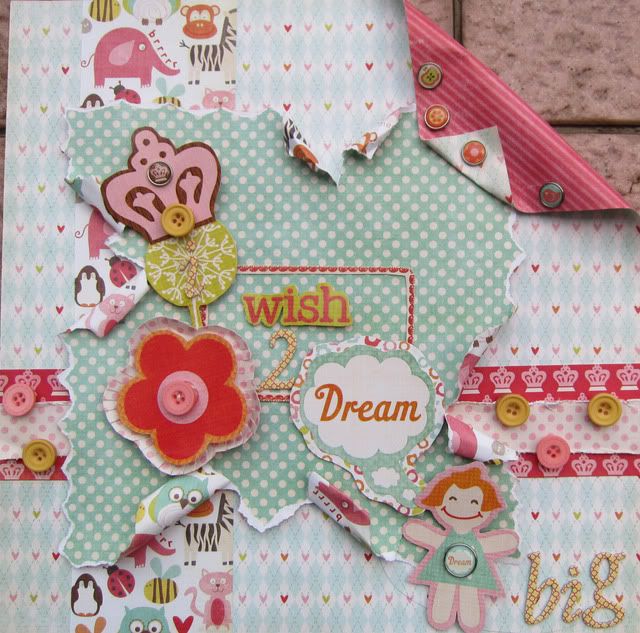 These cut-outs were used to form the title of the page...


The frame around the word 'wish' was cut out from the packaging of My Mind's Eye buttons.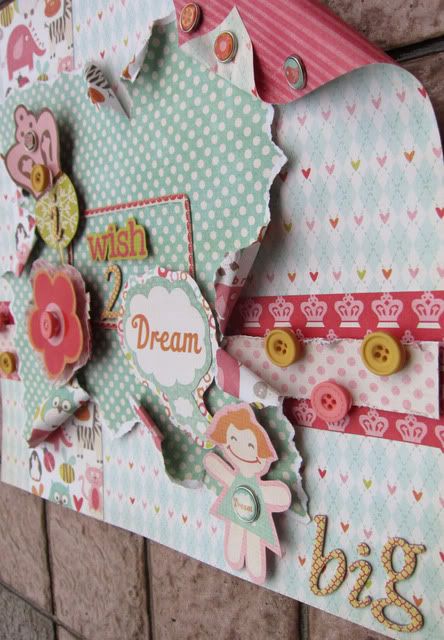 Everything used are from My Mind's Eye (except for the thickers)! :)