Here are the projects I did for PaperMarket this month... With the Love theme in mind, i kept to the colours pink, red and brown on my projects...


We were given these Love Handles suitcase to work with. I decided to work with loads of buttons!

Gathering all the love theme products I got from PaperMarket Raffles City...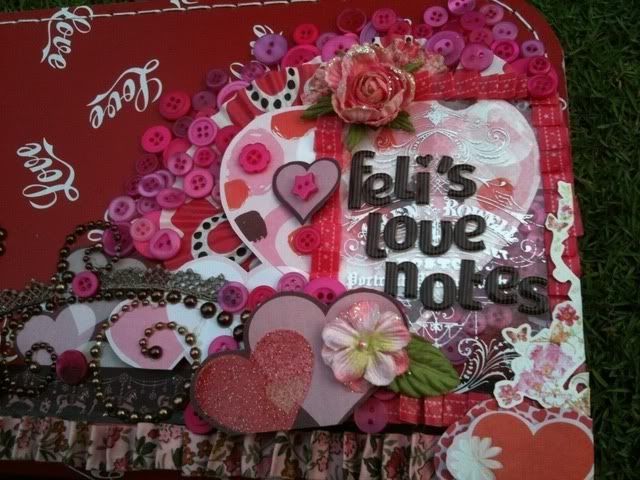 Did some pleating with tape at the bottom...
Also added cut-outs from Prima swirls packaging... So glad to know that someone loves my altered suitcase! :)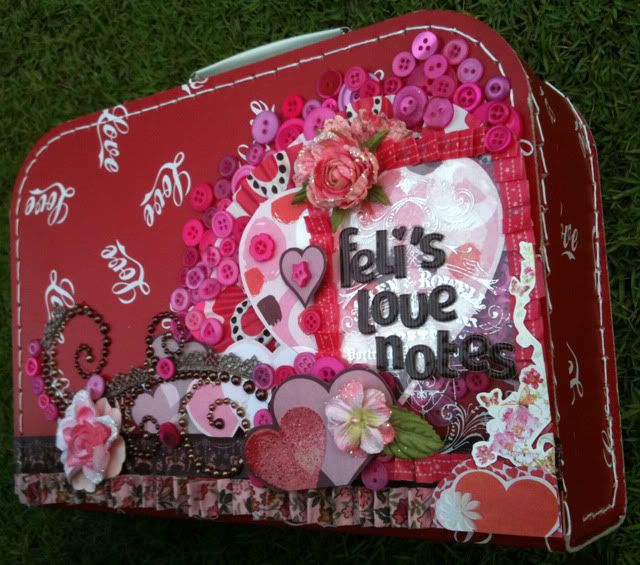 Supply List:
- Buttons Galore - Berry Cooler
- e2 DAILY - Wild Flower tape
- Mark's Inc - Tape
- PaperMarket Alpha-bites - Jellybean Cocoa
- Pink Paislee - Sweetness clear cards, Cupid clear borderlines
- Prima - Symphony Blend Amoroso Pink, Sweet Taffy Pink, Swirls bling
- Unity Stamp - Forever Friends