Here's what I did for the following challenges:
Technique Inspired Challenge 7: To do some Embossing on your layout / project.
UYSC by Esma: To incorporate stickers, 2 type of mists and 3 types of stamps on our page.

I decided to create a yellow themed page for this challenge...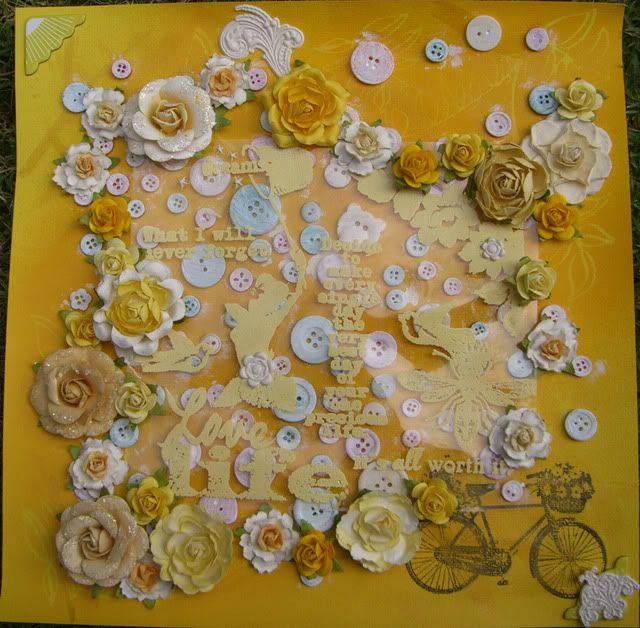 Did some stamping and embossing on transparency...


Misting and masking with 2 colours on the background cardstock. The buttons were whitewashed and placed behind the transparency...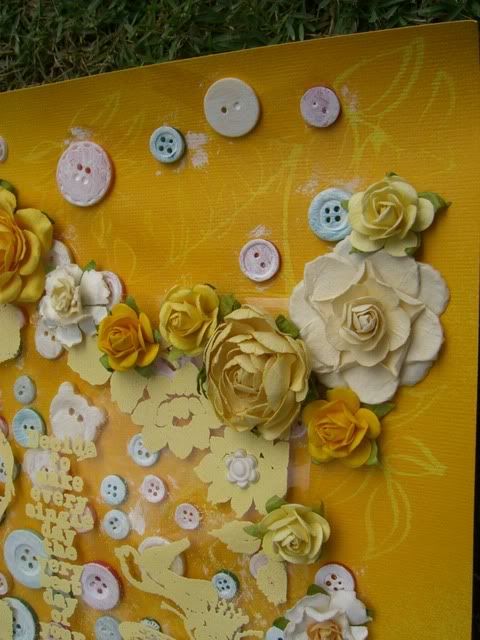 Then it was all about embellishing the page with flowers and more!