Have you check out Artz de Scrap's December Challenge? The challenge is to alter anything wooden... Here's my take on the challenge.

I saw this cute metal swing that I just had to get it... I wanted to create a pretty display with it...


Using the new range of mists from Maya Road and Studio Calico to alter the container. All available at Papermarket Raffles City! I love especially the white mist from Studio Calico, feels like I'm making snow while misting! =P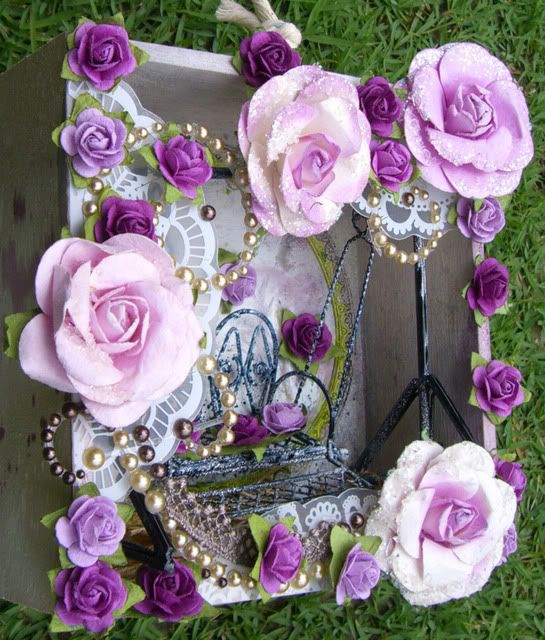 I also re-used the plastic backing from the Prima flowers packaging. Too pretty to throw them away!