Here's what I did for the following challenges:
UYSC by me: To use at least 5 chipboards and 5 buttons on your layout / project.
Ed's Sketch - November: To use your Flower Stamps with this sketch.


Here's my take on the challenges... I inked the background cardstock to reveal the trees on it.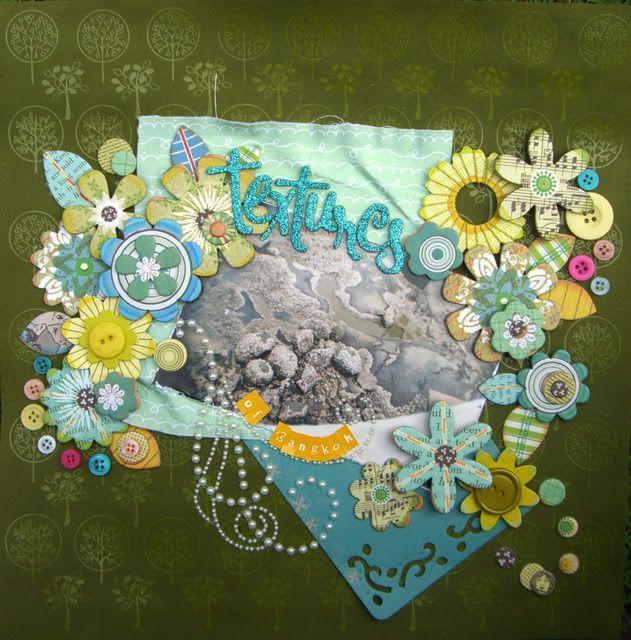 Didn't use any flower stamps. Instead I added loads of chipboard flowers and flower stickers.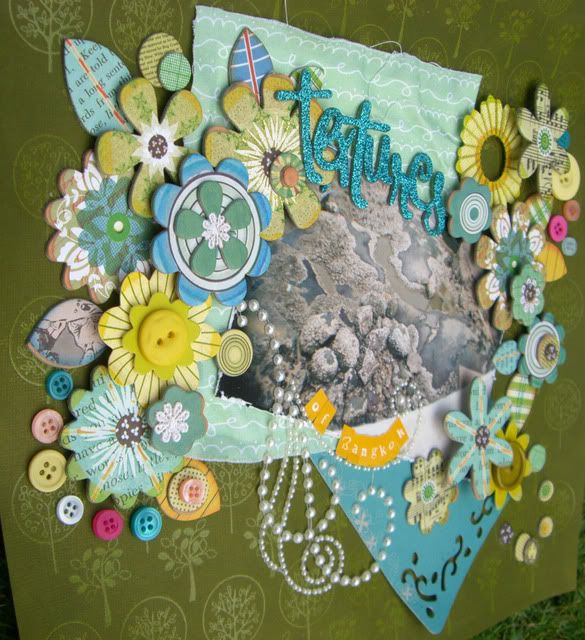 Also added a fabric from American Crafts and Prima packaging...