Here's what I did for Laines Christmas Make & Take held from 15th - 19th November... I was assigned to create a door hanging using the materials given...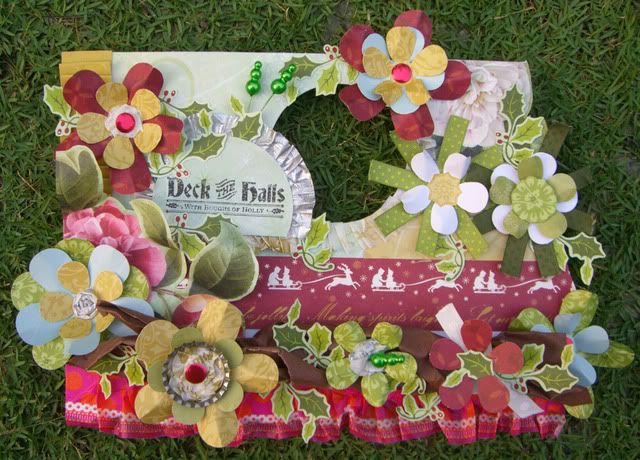 I got to play with some Christmas themed PPs, tapes, ribbons, pins and clear stamps... Punched out loads of flowers and layered them.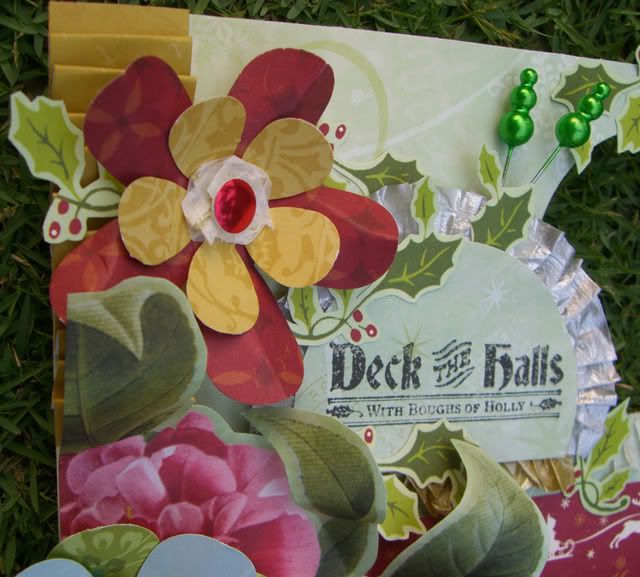 Pleated some tapes around the stamped sentiment...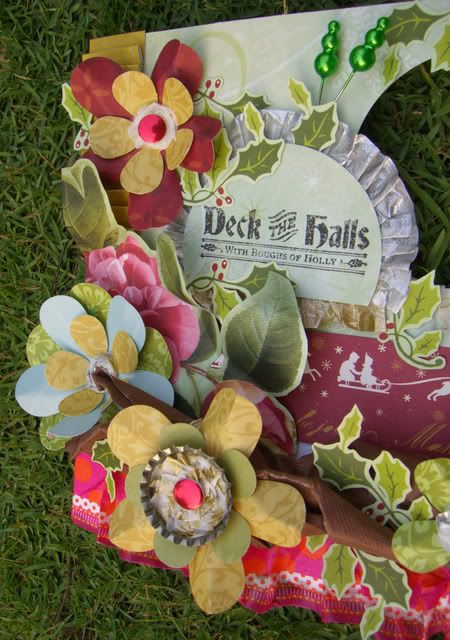 More tape inside the bottle cap as a flower centre...


I crumpled brown cardstock to create a trunk at the bottom of the door hanging... Hope those who had gone for the Make & Take enjoyed making it! =)