Have you checked out Artz de Scrap's September Challenge? The challenge is to create a Stamp Collage ATC - To do some layered stamping on an ATC!! Let's see what you can come up with!


Did 2 ATCs using Prima packaging as a base... Both the ATCs were 1st masked then misted... Did some stamping on it. Also added a pom-pom ribbon to circle the tree.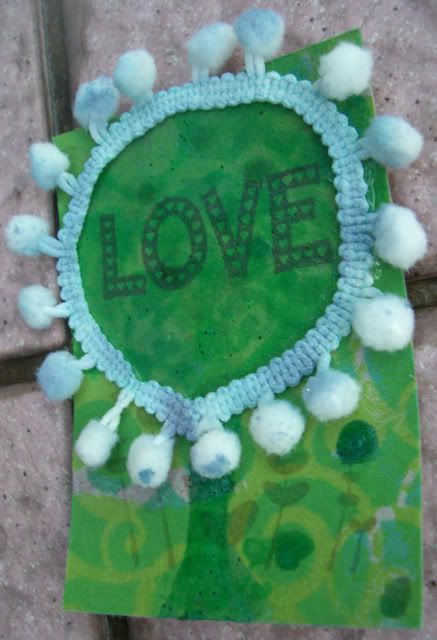 The 2nd ATC was stamped with text 1st before using the inchies stamp... Added a handmade flower I received and bling to complete it!