Here's what I did for the following challenges:
Papierhouse July Challenge : To use any Paper Doily on your Layout, Card or Project.
HappyScraps Graphic Inspired Challenge 6: To use ad as inspiration and incorporate digi image from Digi Doodle Shop on Layout.

Also did the layout for Laines as a display sample for the month of August... Using some of the following products on my layout...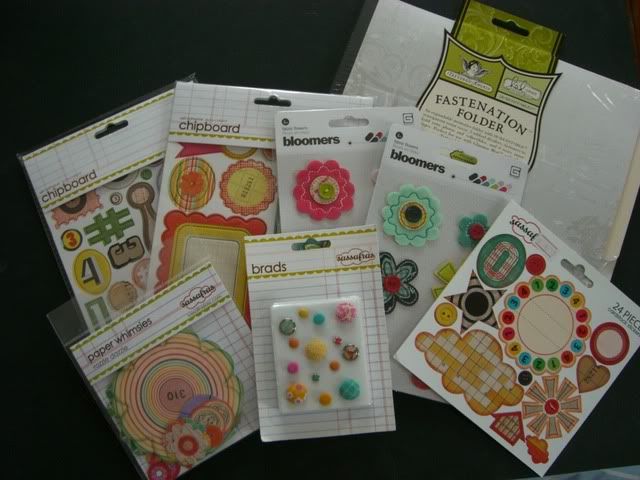 The Laines assignment was to use Sassafras PPs on the layout. I did a mix of old and new PPs together with these new embellishments I got from Laines... Yummy!!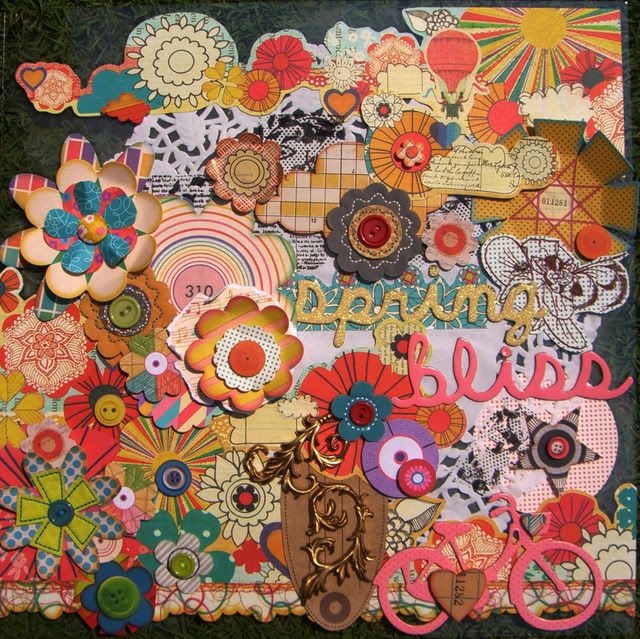 I was inspired by the colours in the Graphic Inspired Challenge 6 ad that I wanted to do a page full of colours and flowers... I did this layout on a piece of clear acrylic. I punched out some flowers from Sassafras Nerdy Bird PPs and did some stamping on the doily.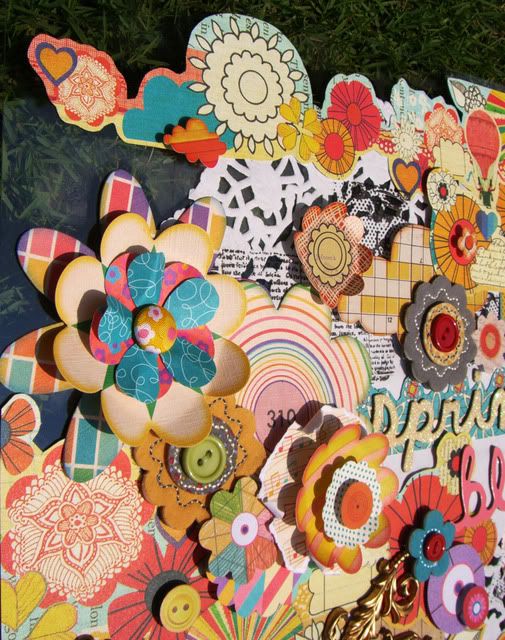 The digi image "Fancy Hat 1" from Digi Doodle Shop was printed on PP and outlined with pen..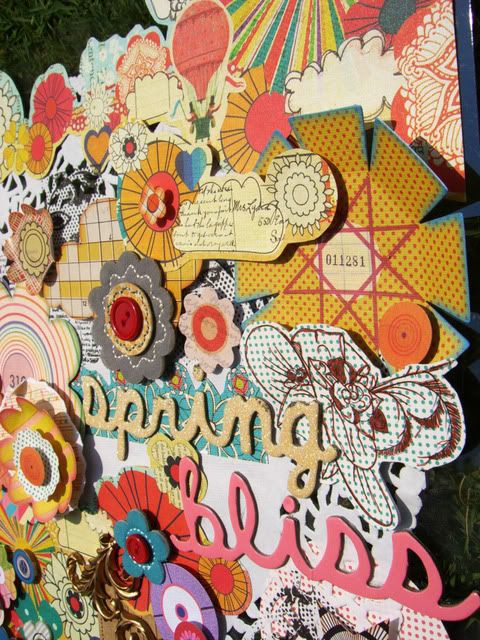 See the brown tag and the swirls metal embellishment? Tried to recreate the "tree trunk" in the graphic image on my layout. The tag was a cut-out from the packaging of the metal embellishment.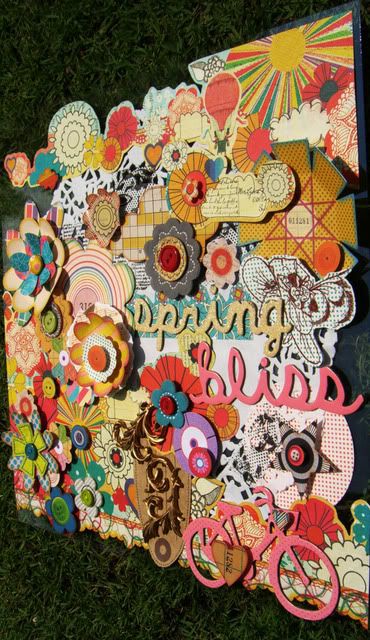 I love the many flowers on the page, so much to look at!! =)