Here's the 2nd layout I did for Laines as a store sample... I was inspired by the this cover from also Groovie Covers Challenge ...


On this layout, I did some major distressing with inks, crumpling and tearing on the PPs.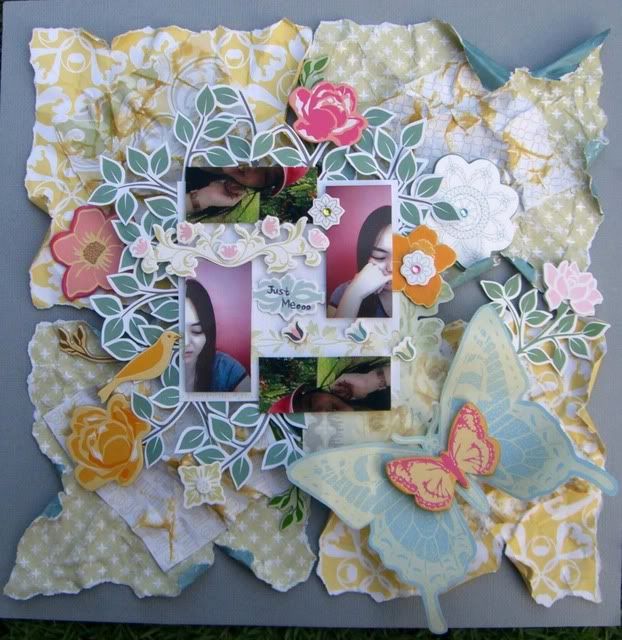 Layered quite a couple of PP on the background to make the layout more 3-dimensional...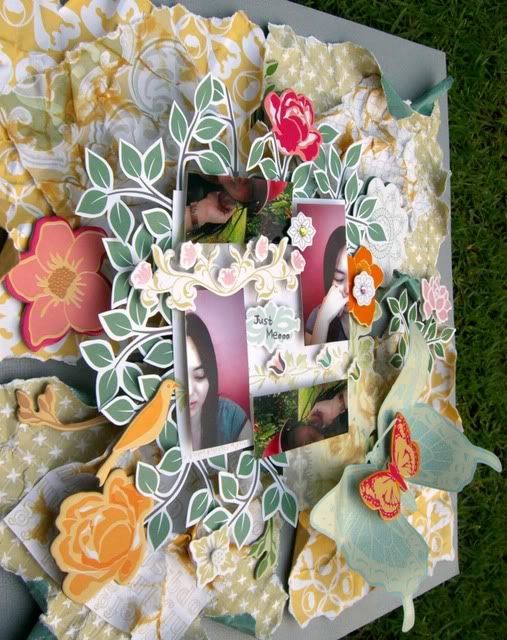 I added some leaves cut-outs around the photos for more texture...


I applied Jenni Bowlin Butterfly rub-on on 1 of the PPs and cut it out. Also curled it to make it pop from the page!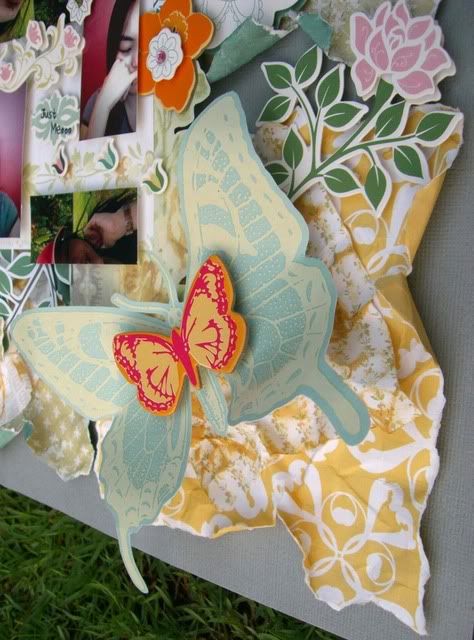 I love how it turned out! =)