Thanks to all who attended my Papermarket April Class! I had fun teaching, so I hope you had fun altering too! =)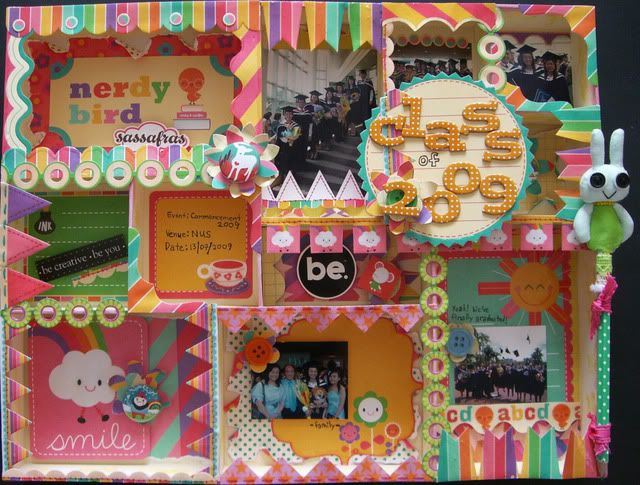 The class will be re-running at Papermarket at PS , so if you haven't gotten a chance to take a look at the sample. Check it out at PS soon! =)

Here's a description of the class:
Have fun decorating this display box with the cheerful colours of Cosmo Cricket's Nerdy Bird cardstock stickers!, unique button pins and a little monster! Bright pastel colours and cute graphics awaits you in this project. You can't help but smile when you see it!!