Here's my DT assignment for Papermarket this month. I had to alter a Maya Road chipboard album. I picked the Dress Form Chipboard Album, as I had this idea of 'making' dresses!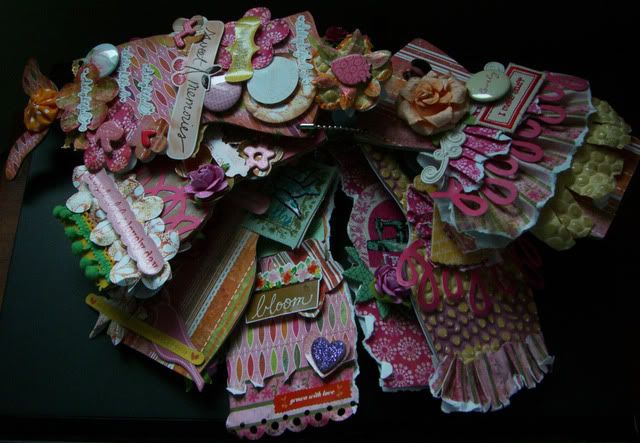 So I did an album without photos, but featuring all my pretty embellishments! =P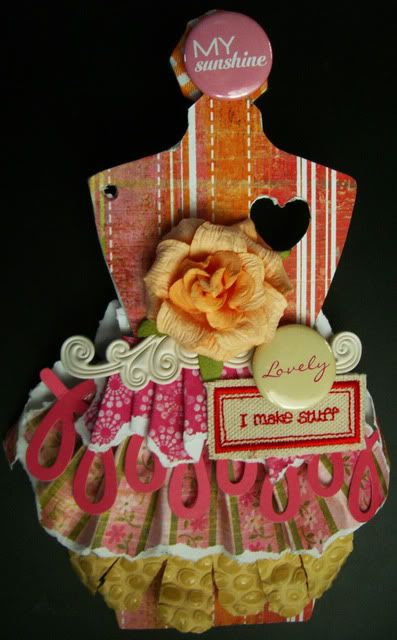 Layered PPs to make the skirt...


I misted the leather paper and used it as the background...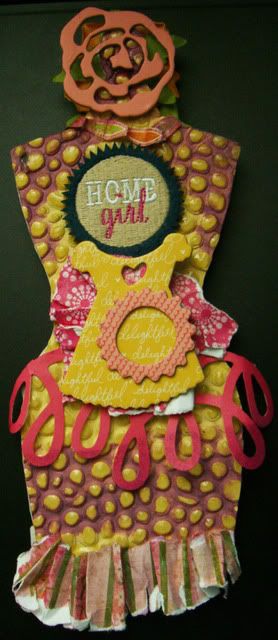 Created a flower 'necklace' and misted the back of the lace cs and PP.