Here's what I did for the following challenges:
Groovie Challenge by Sindy: To scrap with photos of children.
Creative Prompts 4 U Challenge #16 - Frame It Up!: To use frames as inspiration.


My layout... I decided to do a page filled with masking tape!! Time to use up some of the many masking tapes i have.. =P


Did some layering of frames which i embossed and inked...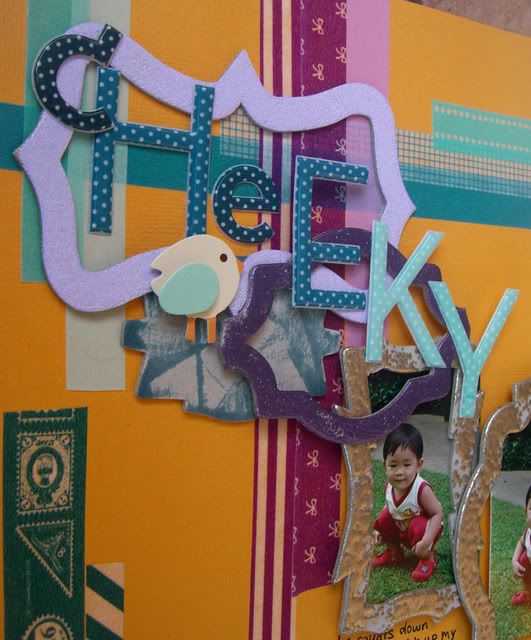 Using up some of my stickers too...! Love the combination of bright colours!