Have you checked out Artz de Scrap's April Challenge? The challenge is to alter a Plate.


I altered mine using Paints, mists and potpourri I got from Daiso...


Title was doodled on the plate with stickles.. Inspired after helping out at Donna Downey's Workshop (Creative Escape 2010) last saturday...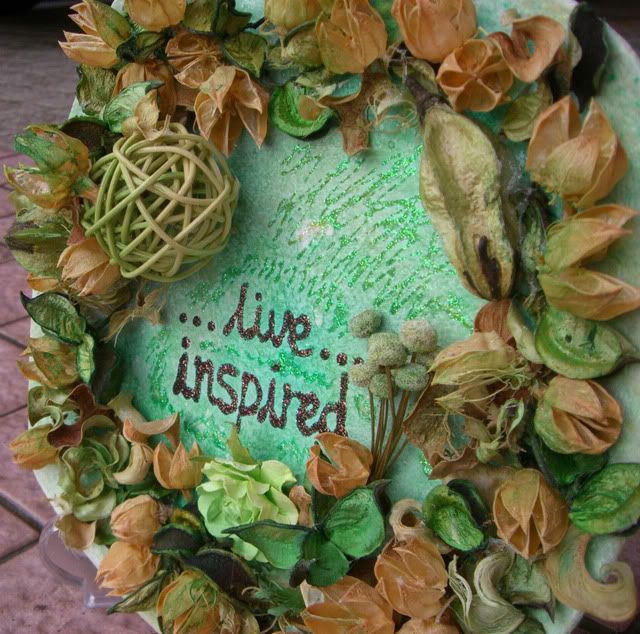 Sorry I've been away for one week without blogging, but I've been scrapping some assignments for Papermarket.. So stay tuned! I can't wait to share these projects and some good news with you!