Here's my take on the UYSC by our newest member on the UYSC team, Mariam! :) Her challenge is to use the oldest stash of papers plus any kind stickers.

Did some tearing of PP and added some pretty flowers to the page...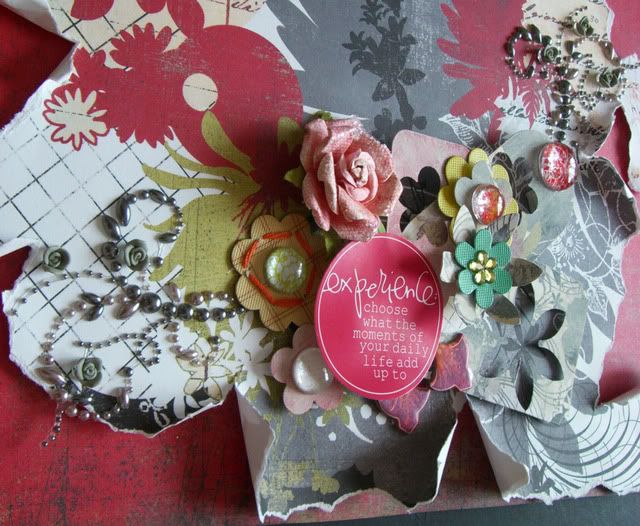 I whitewashed some tags that came with these PPs (to tone down the prints on the tags) and punched through them to create the see-through to the lower layers...