Stash Inspired Challenge 5
is up on HappyScraps! Go check it out!
Here's what I did for
HappyScraps Stash Inspired Challenge 5
. The challenge is to use your girly stash to inspire you to create a layout/project... I wanted to use up my girly stash which is piling up! =P
I also combined it with the following challenges:
-
UYSC by me
: To use up your flowers and blings on your layout.
-
Magistical Memories January Colour Challenge
: To use your favorite colour on the project and include at least one piece of chipboard and/or acrylic. Use also one circle that is in your favorite color on the project.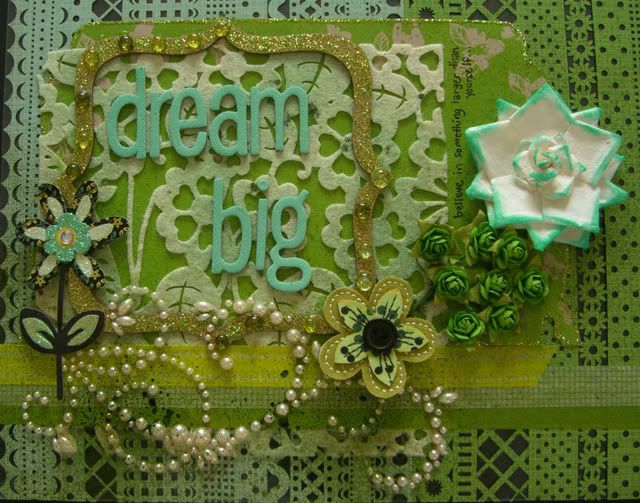 My favourite colour has got to be green! I used up my green stash and added as many flowers as I could to the layout. Magistical Memories Crystle Clear Trendy Swirl and Fancy Frame Chipboard were used on the layout. The frame chipboard was stickled. Have you spotted the Prima packaging behind the title? :)


The clear swirl was misted to create texture. A scallop circle was punched out from the Basic Grey doily and misted. Also added some masking tape onto the layout...


Items that are not green were either misted or inked to keep to the green colour scheme... The doily was backed by a 12x12 clear acrylic to create a stiffer background.