"Image produced by Wordle.net"

Here's what I did for HappyScraps Words Inspired Challenge 5. The challenge is to use the Words image to inspire you to create a layout.. I was really inspired by this one to create an album with my favourite Xmas songs!! =) I love how it turned out!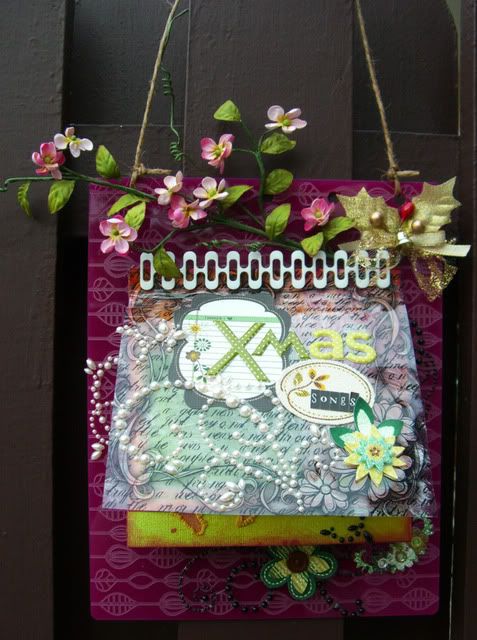 I used a combination of Basic Grey, Buzz & Bloom, and Prima products on the album. The pages were inked and masked with cut-outs from a logcake box.. Enjoy the slideshow!