Here's a layout I did for the following challenges:

December Groovie Online Crop which I'm hosting: Use a non-scrapbook related product for masking. If possible, include that product on your layout. If not, do take a photo of the product you used for masking.

UYSC by me : Use at least 3 chipboards and 4 flowers on your layout.

Ed's Weekend Challenge at Laines - 6x12: To create a 6x12 layout.

Pile It On Challenge #26: Use Flowers & Flourishes


Added flowers, chipboards and puffy paint on the edges of the cardstock, flower and chipboards. Love the texture of the puffy paint on the border...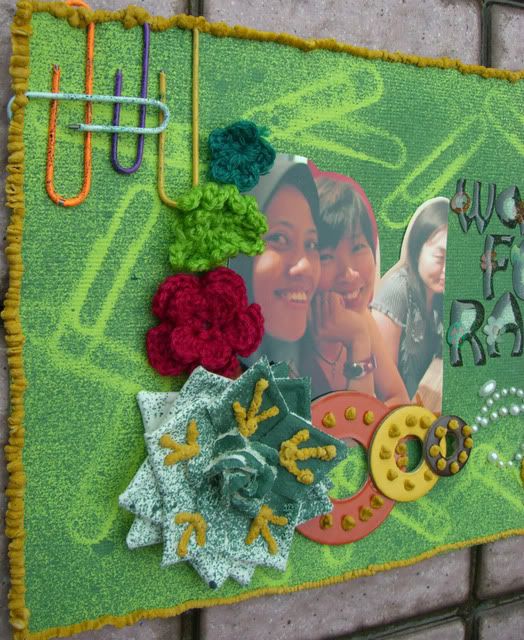 I did some masking with paper clips and added the paper clips to the page. I thought the masking will not turn out good, but it did! So happy with the result. =)