Here's December Ed's Sketch. The challenge is to use our Butterfly, Dragonfly, Birds or any winged animal stamps.


Here's my take on the challenge. I stamped the birds on PP and use it as a matt for the photos.


I used loads of puffy paint on the page! For the title...

For doodling and for embellishing the butterfly chipboards.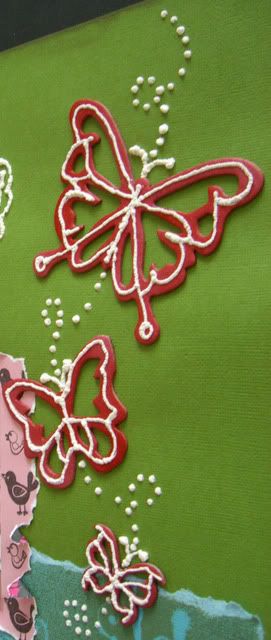 The bottom part is a cardstock where i did some masking with Magistical Memories acrylic swirls...