Artz de Scrap's November Challenge is up on the blog! Go check out the other DT's take! :)
The challenge is to alter an album using Postcards. Here's my take..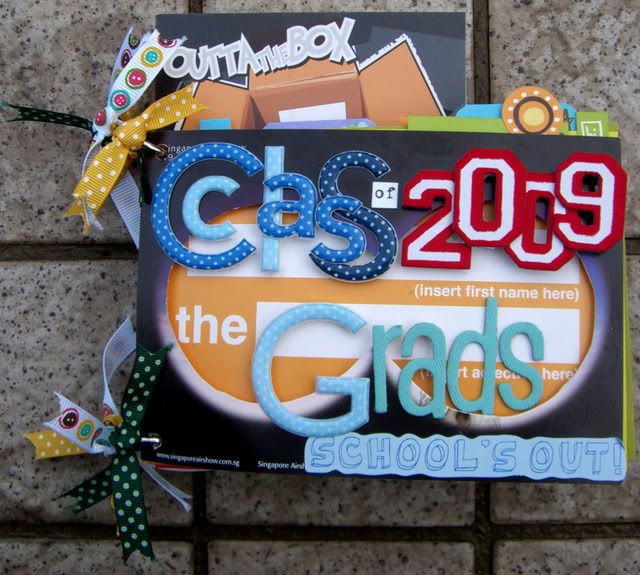 Instead of painting over the postcards and using them as a base, I decided to use the images and words on the postcards to go with the photos I've chosen. I have so many postcards, there must be some that will go with the photos..=)


The postcards were held together by rings embellished with ribbons..


The pages were embellished simply with PPs, stickers and chipboards.


I also highlighted portions of the photographs with chipboards and stickles.

Added a '9' over the '7'..
Some of the postcards were not of a proper rectangular shape, these add interest to the pages.
Some postcards have words on them that turn into journaling for my pages.