Here's what I did for Artz de Scrap's October Tutorial by Catherine. Do check out what the other DTs did... This one took me long to alter, but I love the textures on it.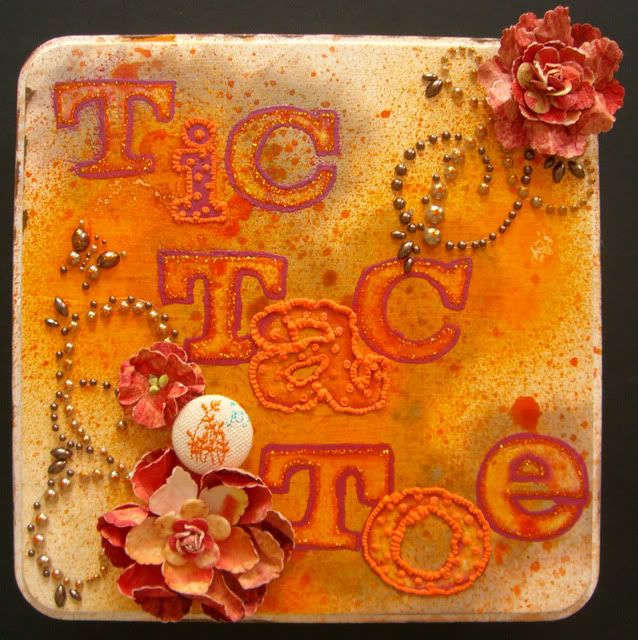 I painted this mooncake tin with gesso and glimmer mist it. The title was done by clear embossing and inked to reveal the alphabets. Stickles and puffy paint were used to further highlight the alphabets.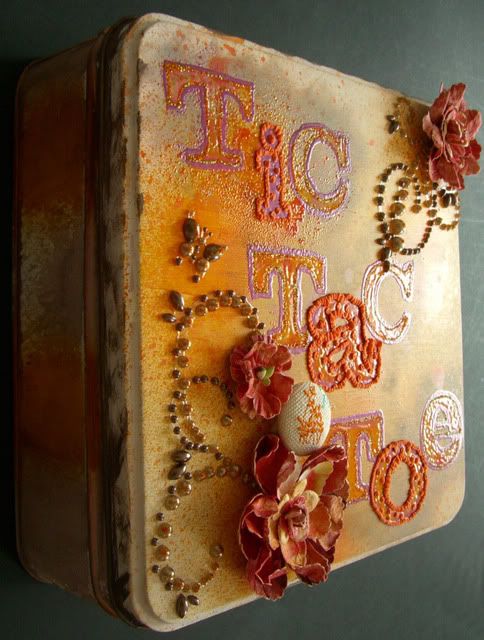 Here's the inner part of the cover. I painted the tic tac toe squares and added doodling with puffy paint. Blings were added as embellishments.

Here's the tin to store the pieces for the tic tac toe. Created 2 sets, 1 set of owls and 1 set of trees. I stamped and clear embossed the images, then i glimmer mist them to reveal the images. Stickles and puffy paint were used too. These were then cut out and popped up on grunge board.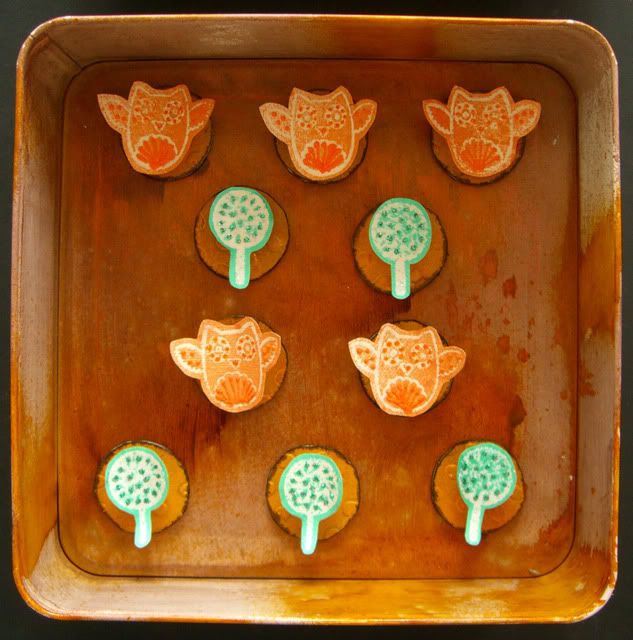 A complete set for a game of tic tac toe!! :)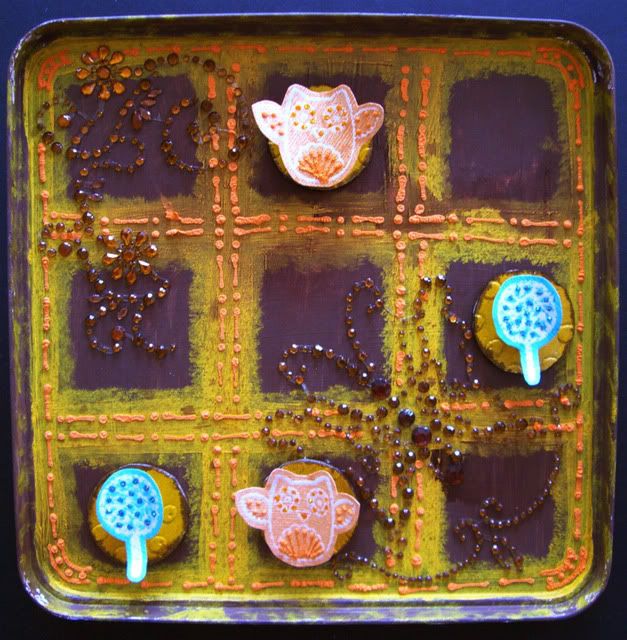 A close-up shot to view the textures...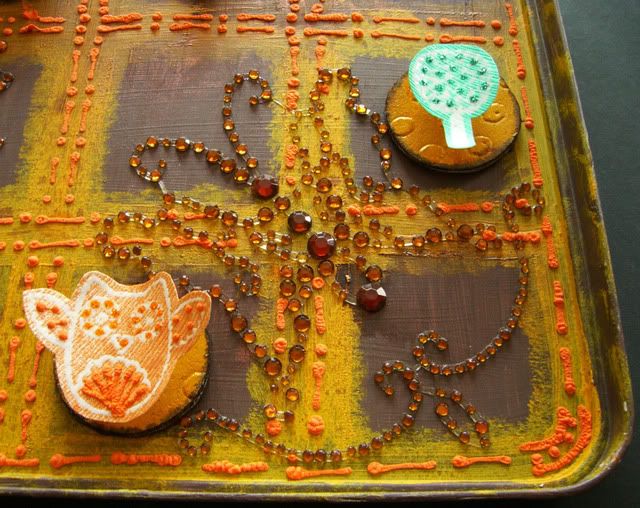 Gonna submit this for
Magistical Memories Tic Tac Toe Challenge
for the month of October. The challenge is to use the game as inspiration. We can use the circles and x's, the direction of the lines or the actual grid to inspire you. We are to use at least one piece of chipboard and/or acrylic.