Here's a page I did for Groovie October Online Crop by Michelle. The challenge is to create a 12x12 LO and include the word 'Party' in your title or subtitle. We also had to use our mists on our layout.

I wanted to scrap the crop photos, but they are not up on the blog yet! So I added the tag i received from the F1 crop party instead on the page.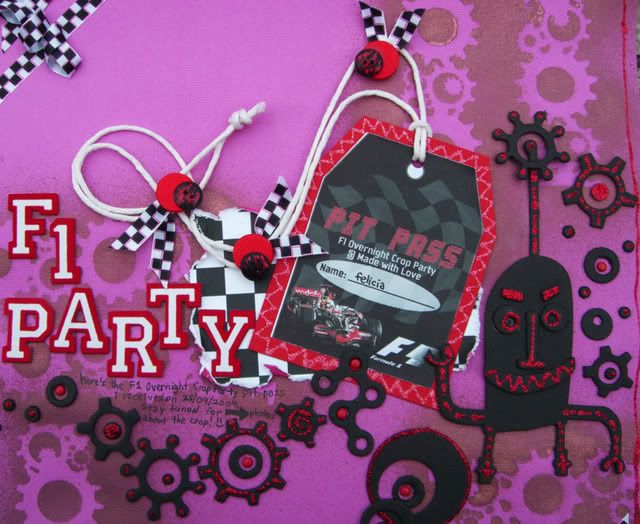 I re-used the ribbons that I pinned on my attire for the F1 crop on the layout.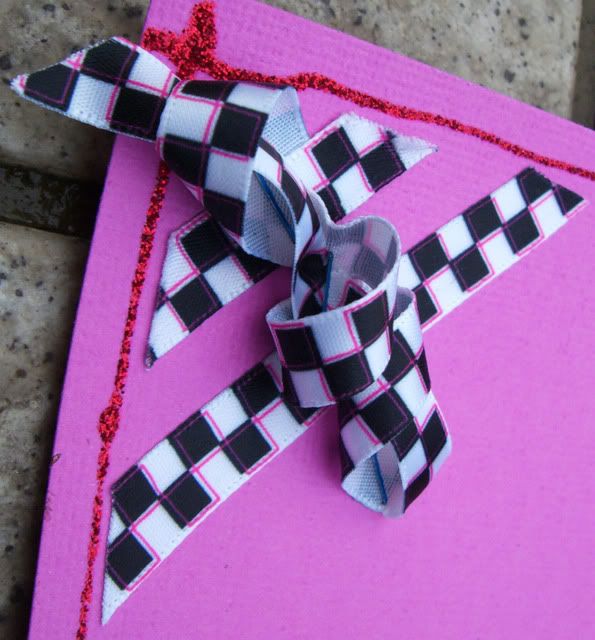 I used the non-sticky part i peel off from my gear tape to mask the pattern on the cardstock. Stickles were added to the chipboards buttons and tag as highlights.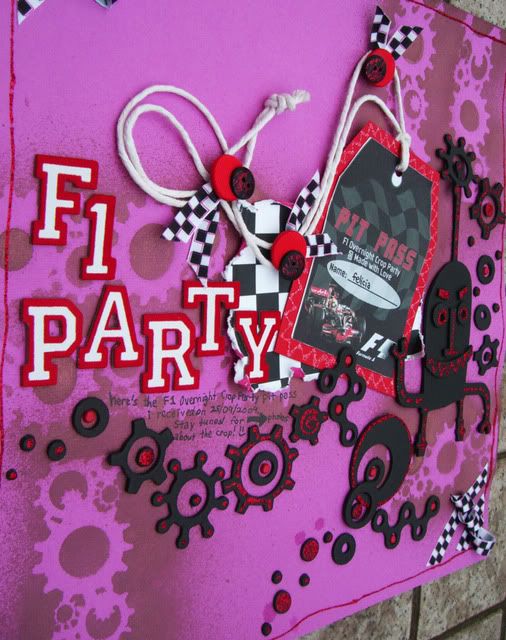 Also submitted this for
Ed's Weekend Challenge - Stickles
at Laines. The challenge is to play with your stickles on your layout.