Here's
Ad This August 31st ad
.. I'm inspired by the clean ad and composition of the ad...
I combined this with
Pile It On Challenge 13: Round & Round We Go!
The challenge is to use anything that's round on your layout or project.
Here's my take! I gathered as many food related stash and of stash that's related to strawberries for this layout.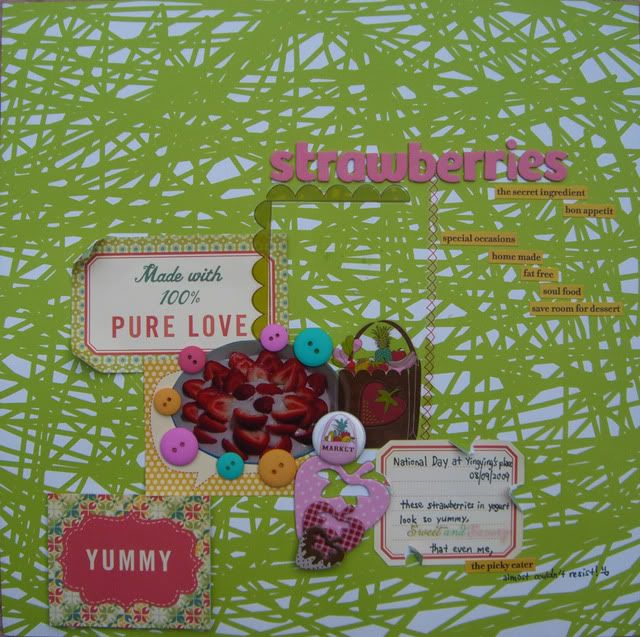 Highlighted the photo using buttons...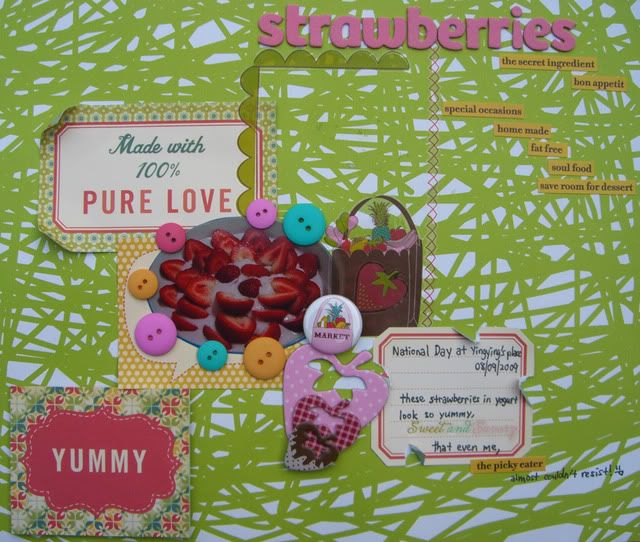 Also layered the strawberries chipboard...

I'm not a fan of strawberries but don't they look good? :P


Added food related stickers as part of the journaling! :)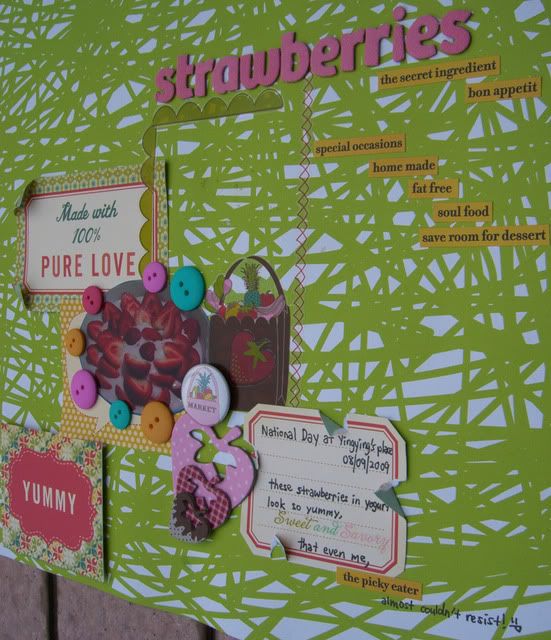 I'm so happy to know I won the Pile It On Challenge with this layout! :)