Here's the American Crafts Blue Skies Week Challenge.


I also combined it with the Groovie Covers Challenge for September... The challenge is to use this cover as inspiration to create a layout.


My 2 favourite American Crafts product has got to be the Flair adhesive badges and PPs! So i used these 2 on my layout...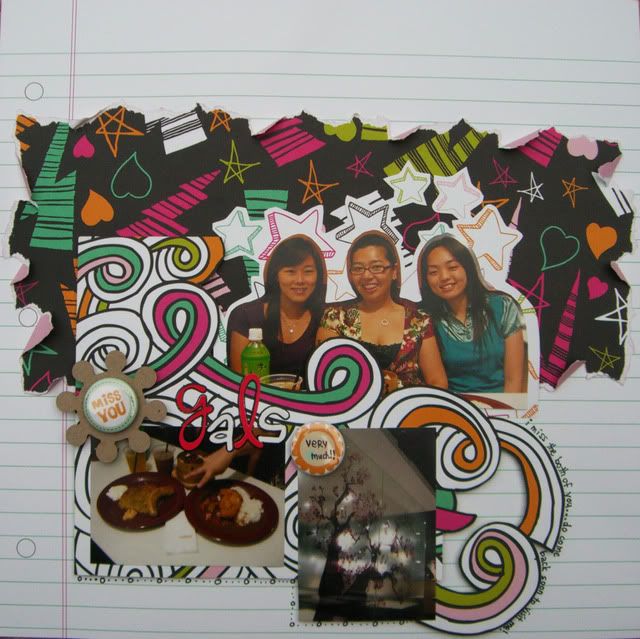 Using the Blue Skies range of adhesive badges.. I'm so happy to get my hands on them.. they are so cute! :P


Wrote words on the badge to form part of my title... I love how versatile they are.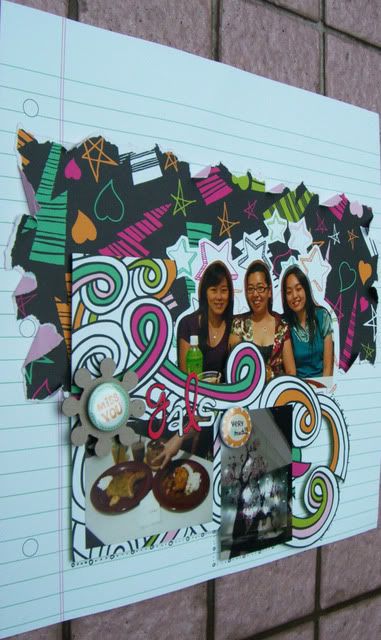 Also added some doodling and journaling following the swirl...


Here is the list of American Crafts supply i used...
Blue Skies Flair Miss You Adhesive Badges (#70047)
Teen Drama Club PP (#34635)
Teen Driver's Ed PP (#34636)
Teen Homeroom PP (#34640)
Teen Study Hall PP (#34645)