I also combined this challenge with Magistical Memories "Colours of Summer Contest". The challenge is to use blue, yellow, orange and pink, the subject to be a summer activity or related to summer in some way and a chipboard on your layout or project.
Did this also for UYSC by Esma (a new member to the team!). The challenge is to doodle a coloured cardstock or PP and use it as the background of the layout.
Here's what I did... i cut a PP into a circle and placed it over the cardstock...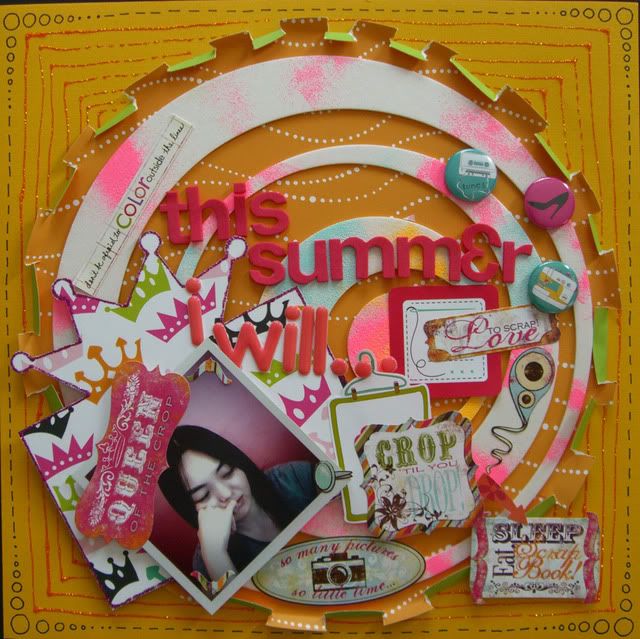 Circle chipboards were embossed to add colour before sticking them to the PP. Also added PP to Magistical Memories Crown Journal Book chipboard and used it as a matt for the photo.
Doodled on the cardstock with pen and stickles...
The rest was just embellishing! :)
Here's the list of American Crafts supply i used:
Teen Homecoming Queen PP (#34638)
Teen Fire Drill PP (#34650)
Remarks Journaling Veggies Color Stickers (#42546)
Teen Flair Tunes Adhesive Badges (#70014)
Craft Fair Flair Sew Cool Adhesive Badges (#70023)
Zing Embossing Powder - Powder (#27144)
Zing Embossing Powder - Neon Red (#27167)
Zing Embossing Powder - Neon Amber (#27169)