Here's what I did for Papierhouse September Challenge. The challenge is to create a layout that is predominantly green as Ramadan is here.
I combined it with MWL Emeline's Repurpose; Reinvent Sept Challenge.
The challenge is to use at least TWO non scrapbook items on your layout. It has to be items found in your home or office. We are to use it to create embellishments or simply just showcase it on your page.


I used the Maya mist June gave me on the cardstock. Decided to scrap this photo where we attended the class by Kristy...


I knew I just had to add these Peranakan items I had with me! Added the magnet from my cousin and the pencils I bought and gave away to these friends of mine..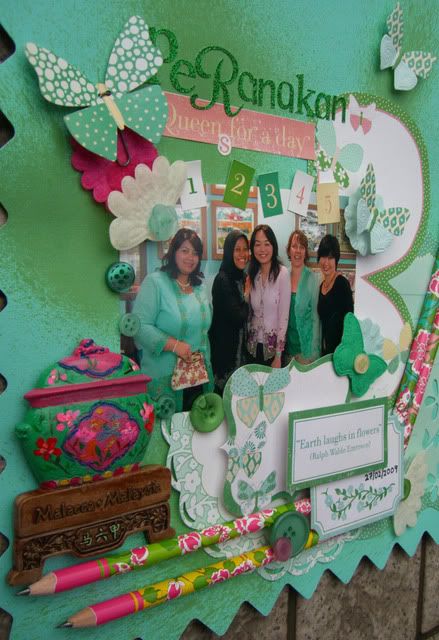 The rest was just layering and embellishing! =)