Here's the June 29th Ad for Ad This Challenge. The twist is all about products and techniques. We are to use them hand in hand to create a cool effect on your layout..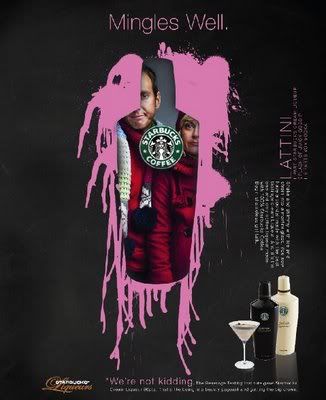 Here's my take.. I was inspired by the paint on the ad and the placement of the title...


I combined it with the Use Your Stash Challenge by June... The challenge was to use 3 types of pps and 4 types of embellishment to add up to 7.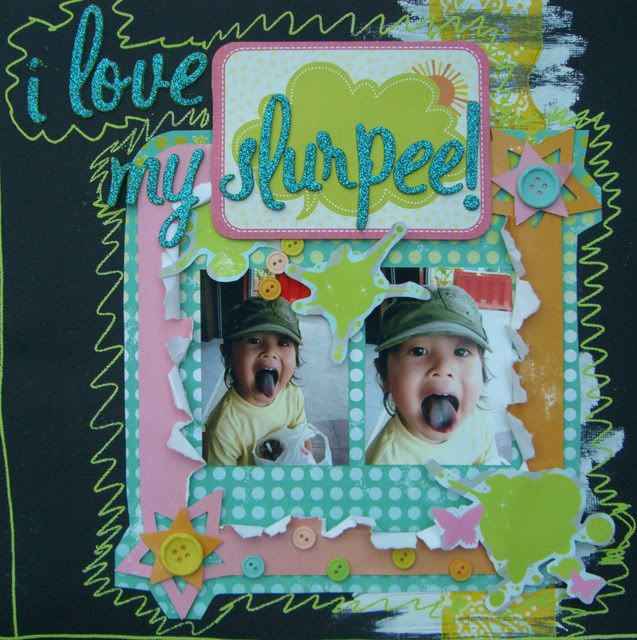 I added some embossing powder onto the cardstock as a border and to frame the layout.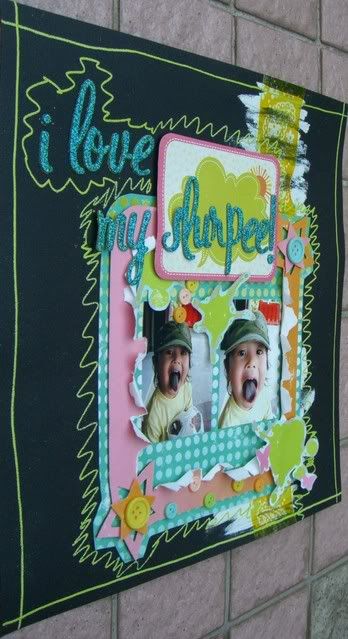 Did some tearing of PP which is attaced to the chipboard frame...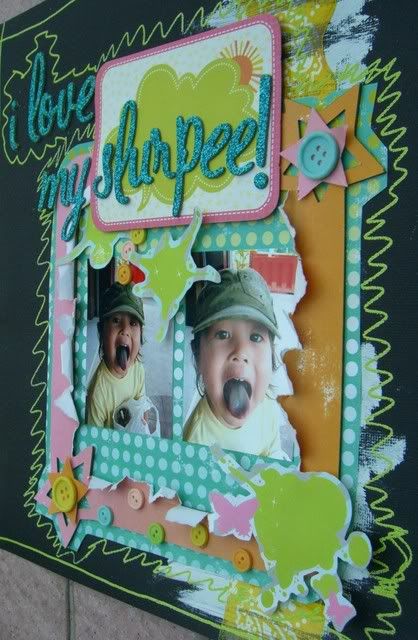 I just realised, a page with buttons! I can submit this for Pile It On Challenge 4! :)