Here's the July 13th ad for Ad This Challenge. The twist is all about layering your photos and using embellishment that POP on your pages. I was inspired by the layering on the photo and the vines...

Here's my take on the challenge. I also combined with the UYSC by Wati K. The challenge is to use some of your colourful ribbons on your layout. I used loads of ribbon to frame the photos and make my page POP! :)
I did some embossing on the Magistical Memories Bubble Frame Straight chipboard.
Also added some of my favourite embellies, buttons and robin's nest dewdrops! :)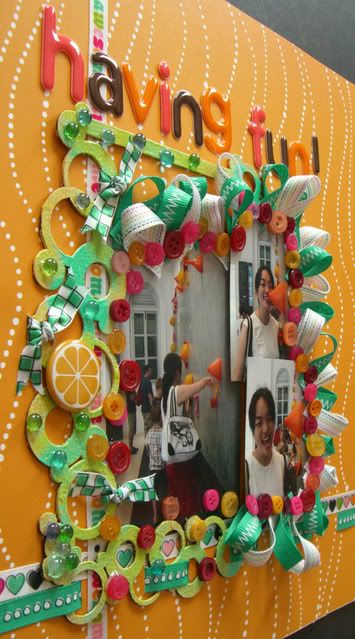 Did some weaving of ribbons through the background PP...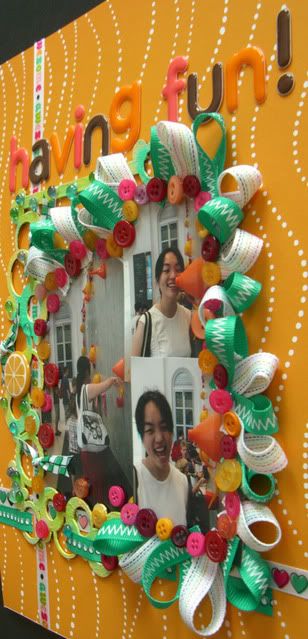 I love how colourful and textured it turned out! :)