Here's the July 6th ad for the Ad This Challenge... The twist is all about changing the colors on your photo. To use photoshop to do it or experiment with different mediums...



Here's my take... I was inspired by the placement of the object and text in the ad...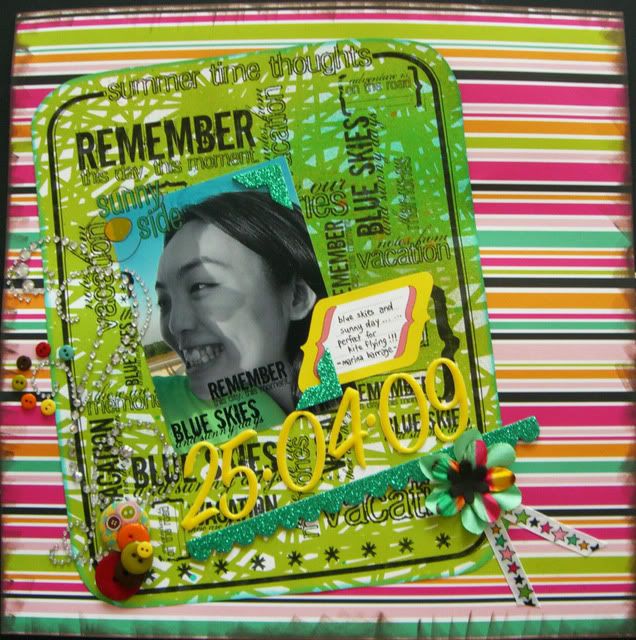 I altered the photo using photoshop by adding the colour green to the t-shirt and editing the part of the photo of myself to black & white... I also added some labels onto the photo...

Some labels were printed on PP and used as a matt for the photo..