Here's Ed's sketch for the month of May... The challenge is to use your Swirly stamps on your layout.

Here's my take on the challenge... I combined it with the Groovie Challenge by Azlia, which is to create a bling-tastic layout with lots of blings,pearls and glitters using the colour PINK... Did this layout as a birthday gift...
I did some stamping of flowers and swirls on the page and outlined it with puffy paint and stickles to add texture...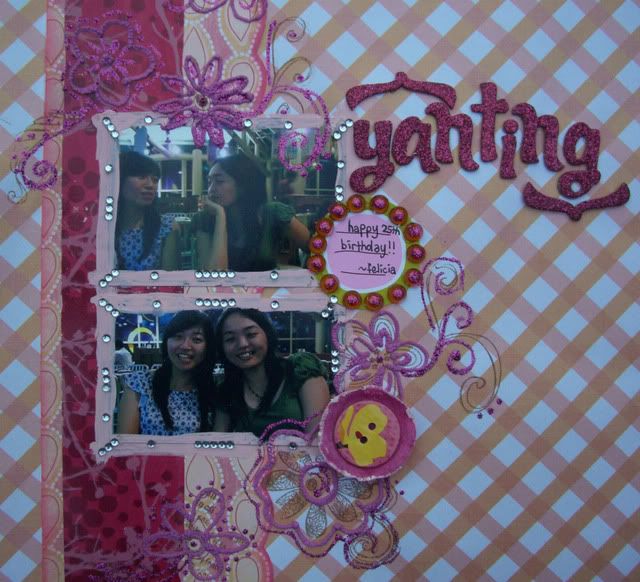 I'm not a PINK person, so it was quite difficult for me to find PINK stuffs in my stash.. especially pink blings! :P