Here's my take on the Birdhouse tutorial at Artz de Scrap by Bree Tetz... I went round searching for a birdhouse to alter but couldn't find one.. So I altered this mailbox into one.. Not sure if it looks like one though.. :P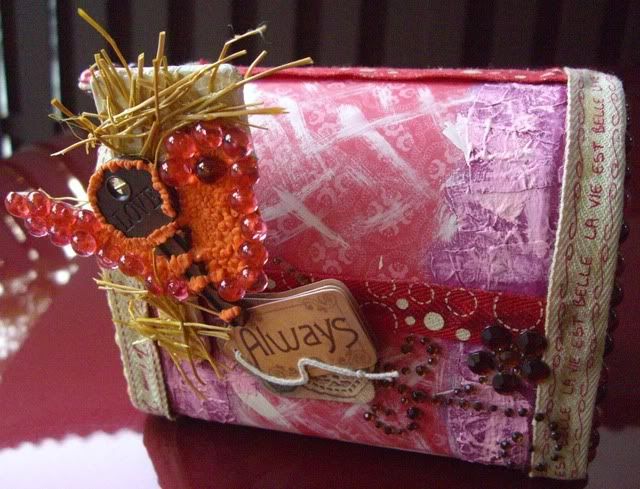 I tried creating textures using PPs, foil tape, robin's nest dew drops, ribbons and fabric paint...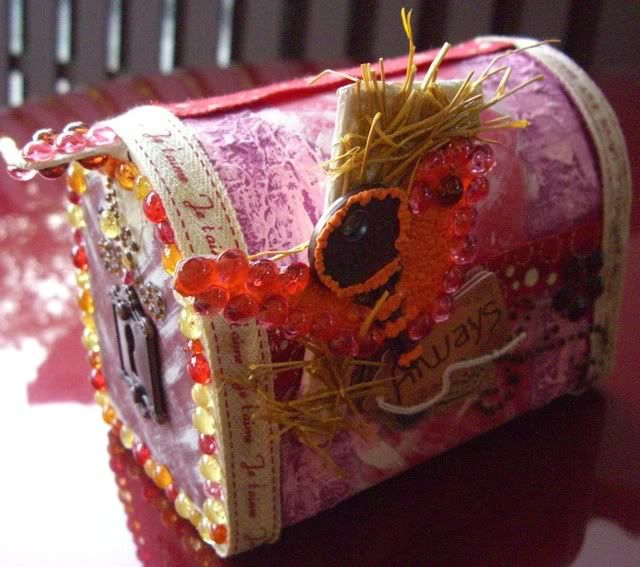 Added a keyhole to the lid...